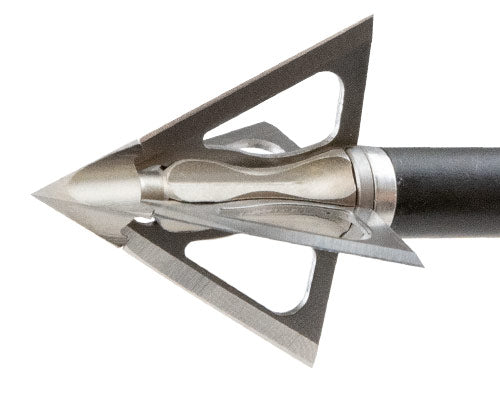 G5 Outdoors Striker X 3 pack
Original price
$44.95
-
Original price
$44.95
STRIKER X
SHARPEST, MOST DEVASTATING 4 BLADE BROADHEAD
The G5 Striker X 4 blade broadhead is the sharpest and most devastating replaceable 4 blade on the market. With the same ultra sharp Lutz blades as the previous Striker V2 but now with 4 blades and improved flight.
1.25″ Cutting Diameter
With 4 ultra sharp deadly Lutz blades machined from a single premium piece of solid steel. The Striker X features MonoFlow™ technology and an Anix blade locking system. Our 1.25″ cutting diameter offers unmatched precision and penetrating power.
100, 125 Grain
Available in 100 grain to ensure optimal speed and accuracy.
100% Spin Tested
Each broadhead is tested to ensure ultimate straightness resulting in unsurpassed accuracy and penetration.